Welcome!
Kaligi Ranganathan Montford Matriculation Higher Secondary School located in has been provided quality education for numerous students for the past 48 years.
The school concentrates on physical, mental, and moral aspects of the students enhancing their talents enabling them to be proficient in studies as well as Co-curricular and Extra-curricular activities. The team of experienced and well trained faculty handle the students in an efficient and friendly manner thus creating a solemn environment for the students to develop their wit and talents.
Founder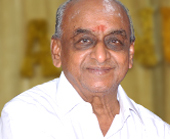 Our first school at perambur was founded by Shri.R.Janardhanan, a dedicated teacher of Mathematics and was named after his loving parents - Smt.Kaligi Ammal and Shri.A.R.Ranganathan Chettiar.Shri.R.Janardhanan, popularly known as RJ MASTER in North Chennai, is a very popular Maths teacher, who worked in a Govt.Aided Higher Secondary School - DRBCCC Hr.Sec.School, Perambur for 35 years and afterwards as a principal in Kaligi Ranganathan Montford Matriculation Higher Secondary.School,perambur for 19 years. Several of his students are now renowned service with various portfolios.
School Highlights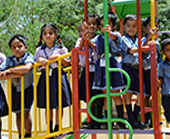 Smart class - Taking technology to the classes
Well equipped laboratories for experimentation
NCC, RSP, Scouts & Guides
Modernized spectrum English Laboratory
Tamil, English, Hindi & Telugu Literary Clubs
New sports activities Judo, Takewando, Boxing and Fencing